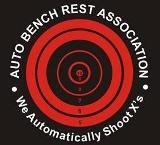 Automatic Bench Rest Association
Matches at Black Swamp Rifle and Pistol Club in Delphos, Ohio.
The matches will be held on the second Sunday of each month from April through November at 2:00 pm. Black Swamp Rifle and Pistol club (BSRPC) will be holding Automatic Bench Rest Association (ABRA) Sanctioned matches. These matches are for semiautomatic 22 long rifle rim fire rifles, (Like a Ruger 10/22, Remington 597, or Marlin 60, for example.) and will be shot off of a rest on top of a bench. Cost is $10.00 for one class $15.00 for two.
There will be two classes in the ABRA match's:
Factory Class is for any semi-automatic 22lr rifle with use of any factory parts. Stock and barrel must be factory and available on commercially sold rifles. Bedding of the stock, bolt work, re-chambering, barrel re-crowning and trigger work are permitted. Must use OEM trigger housing. Barrel thickness must be less than .750 of an inch at any point. No benchrest forearm adapters or barrel tuners are permitted.
Unlimited Class is comprised of any semi-automatic rifle chambered in 22 long rifle that falls outside of the rules set forth for the factory class. Unlimited class rifles have to function as a semi-automatic and fed from a magazine.
Course of fire is 15 minute time limit to shoot 20 bull's-eyes 1 shot per bullseye, with unlimited amount of sighters.
Official ABRA target
Contact information email [email protected]
BSRPC is located at
24669 Pohlman Road
Delphos, Ohio 45833