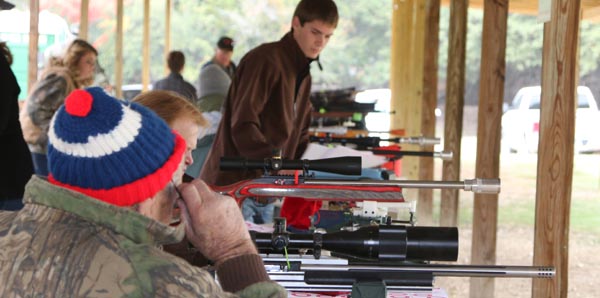 The Black Swamp Rifle & Pistol Club is now registered with the Auto Bench Rest Association (ABRA) which permits us to host officially sanction ABRA matches.
The ABRA website can be found here: http://www.autobenchrestassociation.com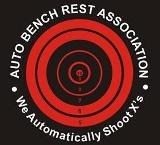 According to ABRA sanctioning rules, competitors may use a bipod, monopod, mechanical rest, sandbags, or any combination of the two in any sanctioned match so long as the front and rear rests are separate. Rests that mount to the bench in any way are not permitted. There is no limitation on weight, or scope power. All rifles must be chambered in 22 long rifle. Any brand of factory loaded ammo that is available for sale to any individual is permitted.  No modifications can be made to the ammo. Wind flags are permitted and their use is encouraged.
There will be two classes in the ABRA match's:
1. Factory Class is for any semi-automatic 22lr rifle with use of any factory parts. Stock and barrel must be factory and available on commercially sold rifles. Bedding of the stock, bolt work, re-chambering, barrel re-crowning and trigger work are permitted. Must use OEM trigger housing. Barrel thickness must be less than .750 of an inch at any point. No benchrest forearm adapters or barrel tuners are permitted.
2. Unlimited Class is comprised of any semi-automatic rifle chambered in 22 long rifle that falls outside of the rules set forth for the factory class. Unlimited class rifles have to function as a semi-automatic and fed from a magazine.
The competitor will post their own target. Course of fire is 15 minute time limit to shoot 20 bullseyes 1 shot per bullseye, with unlimited amount of sighters. There are two designated sighter bullseyes on each target. The first shot of each relay must be on a slighter bullseye to ensure that there is no cross fires, and competitors are on the right target. There will be a break in fire between target changes, at which time all rifles will be made safe with bolt locked open or out of the guns. The scorer/target crew are the only people aloud to touch the target after it has been shot until the match is complete. The competitor will post their second (or more) target/s. Bench placement will be drawn prior to match, and bench rotation will be up to the match director. (Club championship must shoot 4 targets of 20 bulls each.)
Club Class:
To ensure anyone who wants to shoot can participate in the match we have added a Club Class.  This class is specifically for non-ABRA compliant rifles (bolt-actions, lever-actions, pump-actions & single shots) and they will not qualify for points or be listed in the results submitted to the sanctioning body as part of the official match report.  The exception is during Club, State or National Championship match's, during which no Club Class will be offered.  If there are more than two shooters for the Club Class the pay back will follow the ABRA format.  If there is only one shooter, he/she can shoot on their own with a 50% payback of match fees.  The match director has final say on placement of rifles.
Match's will follow the club's center fire match's on the second Sunday of the month, April through November start time will be 4:00. Matches are projected to take approximately 1 hour to shoot. Cost for match is $10 for one rifle or $15 for two rifles. Competitors can only shoot two rifles in any match and they must be in different classes. No double entry/buy backs, or second targets permitted. There will be a pay out of three places in each class (depending on attendance). Depending on attendance there may be door prizes awarded. (Up to the match directors' discretion.)
Junior shooters (Age 7-16 years old) are highly supported by the ABRA, and will have reduced match fees of $5 for fist gun or $10 for 2 guns. Adults must accompany juniors (Under 12) shooting during their course of fire. Adults are responsible for the actions of the junior shooter, and are responsible to explains rules, and safety.
Club has several new wooden rests that shooters are more than welcome to use if they don't have a front rest, but you will need to supply your own sandbag(s).
2018 Match dates 2nd Sunday of the month (Except for April due to Easter.)  Match starts at 2:00pm
4/15/2018
5/13/2018
6/10/2018
7/8/2018
8/12/2018 State Match
9/9/2018 Club tournament
10/14/2018
11/11/2018
---
 

Match Results: